The First and Still the Best Conference for All Things WAN
Watch the highlight reel from our latest London WAN Summit!
WAN Summit London 2017
Watch the all the action at WAN Summit London 2017 here. A special word of thanks to our first video sponsor Riverbed.
---
WAN Summit Singapore 2017
Our second-ever WAN Summit Singapore brought with it new case studies, fresh hybrid WAN trends, and a blend of first-time panelists and WAN Summit veterans, making for a packed two days. As always, we recorded everything. You can catch up on all the cutting-edge conversations here.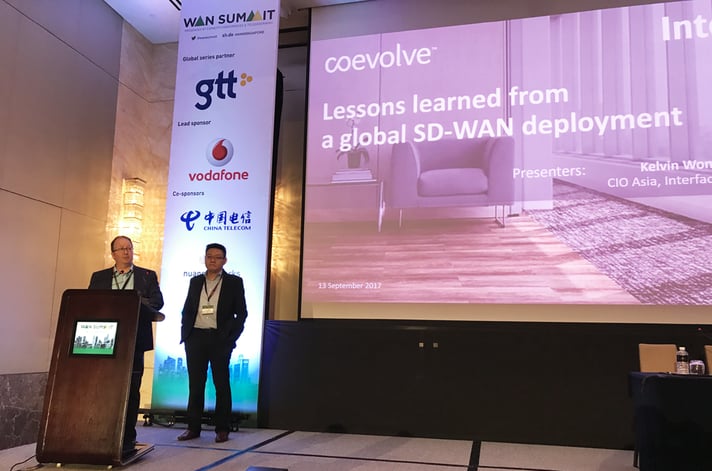 Bonus content: We polled the audience at WAN Summit Singapore and put their responses in the second State of the WAN infographic with a focus on Asia & Pacific.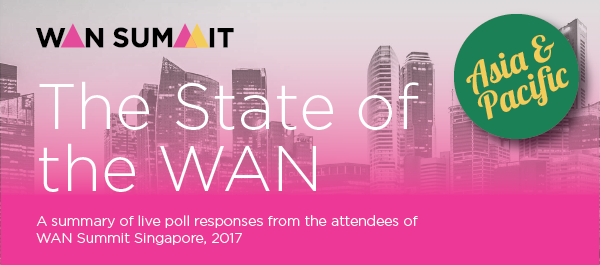 ---
WAN Summit San Jose 2017
Our inaugural Summit in California drew in big names from Silicon Valley the likes of Google, Apple, and Cisco. Relive the engaging panels and insightful presentations in our video archive. Click here to watch.
---
WAN Summit New York 2017
We returned to Manhattan for the fourth year in a row. Our program showcased real-life case studies of hybrid WAN implementations, including The Gap's 1,000+ site conversion. We also added sessions that explore the modern workplace and how network design affects the office. Click here to watch.
Bonus content: We polled the audience at WAN Summit New York and put their responses in this first-ever State of the WAN infographic.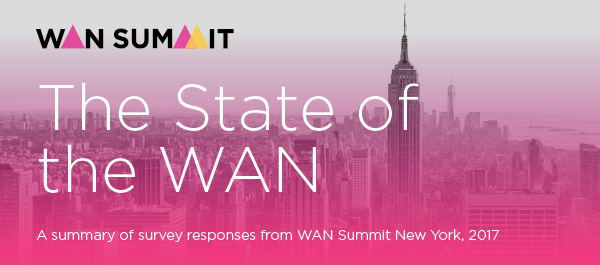 ---
WAN Summit London 2016
London calling! We met up with some familiar faces and new WAN Summit attendees at our fourth London event. Our friends from Adidas and Schneider Electric provided an update on their network changes. And a new session demystified WAN acronyms. Watch here.
---
WAN Summit Singapore 2016
We took our show to Asia for our innaugural WAN Summit Singapore. To meet the needs of local WAN managers, our program was tailored to explore the challenges and opportunities unique to the Asia Pacific region. Explore how these WAN managers tackle networking in this part of the world.
Listen to Greg Bryan and Daryl Yeoh of Cargill preview the event in this 30 minute interview below.
---
WAN Summit New York 2016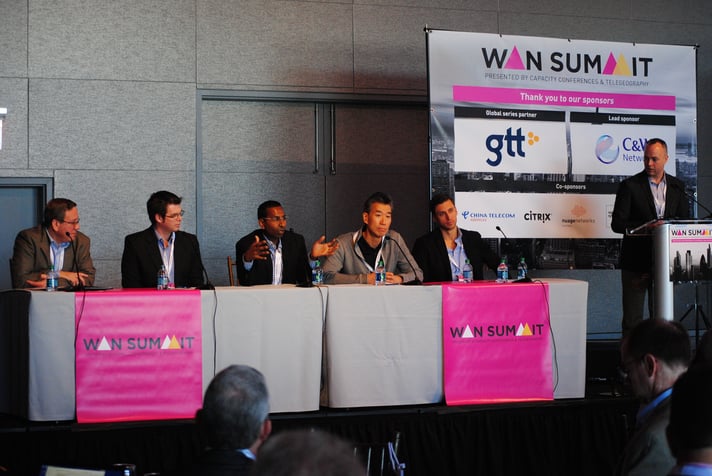 SD-WAN becomes mainstream. Ciaran Roche from Coevolve shares his five takeaways from our the third WAN Summit New York, including the growing role of SD-WAN in the modern WAN. Read his guest post and watch all the videos.
---
WAN Summit London 2015
Below, WAN Summit Chair Greg Bryan describes three big takeaways from our third WAN Summit London in just four minutes. Watch all the sessions from WAN Summit London here.
---
WAN Summit New York 2015
We return to Manhattan to bring the fourth WAN Summit to a diverse audience of service providers, software vendors, consultants, and enterprise WAN managers. This includes attendees from Salesforce, Coca-Cola, and the Warner Music Group.
---
WAN Summit London 2014
The second WAN Summit London program highlighted the role of cloud services solutions like Salesforce, Office 365, AWS, and Azure and how these SaaS are reshaping the modern WAN. Watch the sessions here.
---
WAN Summit New York 2014
After the success of our first event in London, we take the WAN Summit to the United States. Relive the presentations and panel discussions at the first WAN Summit in New York.
---
WAN Summit London 2013
TeleGeography launched the WAN Summit to fill a gap in the telecommunications conference circuit: an event where buyers and sellers of WAN services can meet to share experiences and exchange ideas. Sessions from innaugural WAN Summit London can be viewed here.