We wanted to understand how modern WAN Managers were solving today's biggest challenges. We were curious to learn about preferences in network design, sourcing, SD-WAN adoption—all of it.
So we asked them.
TeleGeography's new WAN Manager Survey is a treasure trove of analysis based on the experiences of WAN managers from nearly 100 companies.
We zeroed in on IT managers whose day-to-day role covers designing, sourcing, and managing U.S. national, regional, and global corporate wide area computer networks.
And we were serious about speaking with the best of the best. The companies represented in our WAN Manager Survey had a median revenue of $10 billion USD.
Fill out the form on this page for a full overview of what's included.
Got a specific question? Jon can help.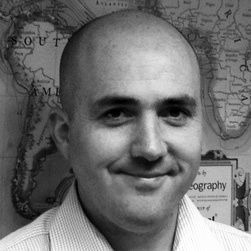 Jon Hull oversees our enterprise business development efforts in the Europe, Middle East, and Africa. Email him at jhull@telegeography.com for more information about this product.