Our unique tool allows you to model your hybrid WAN expansion plans and stay on top of the projected cost of your new sites. Backed by TeleGeography's pricing databases with over 4.5 million data points, our WAN Cost Benchmark allows you to:
Build unlimited network scenarios
Better understand your costs by geography and technology
Compare total network costs between different scenarios
Export your network scenario data
Get alerts when the underlying cost of your network changes
A Streamlined Process
In a few clicks add new sites to your network, find out how much the new sites will cost, compare the network to other scenarios, and find the network plan that delivers you the best balance of capacity and cost.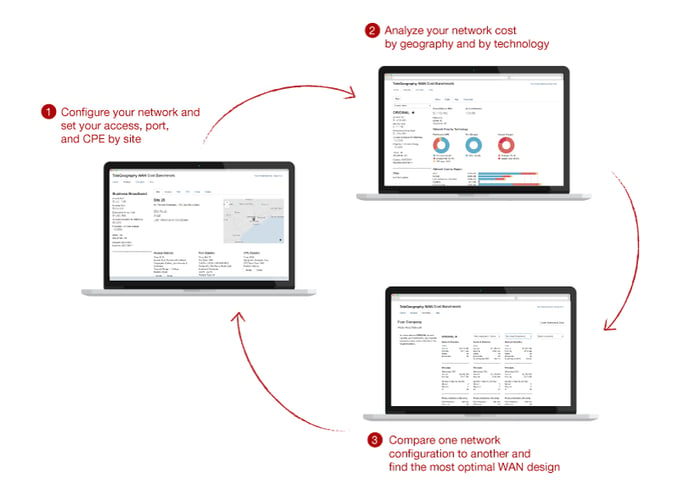 Download the product brochure on this page to get a full overview of this tool.
Not sure if this product is exactly what you need? You can always reach us at info@telegeography.com for assistance.
You can also listen to Senior Analyst and Data Science Manager Mike Bisaha dive into best practices in measuring your wide area network against your goals—and the role of benchmarking—on the WAN Manager Podcast.