A Toolbox for the Modern WAN Manager
We've crafted the only resource you'll ever need to keep up with the WAN.
TeleGeography's WAN Manager Digest has arrived. This exclusive subscription service is for enterprise professionals who manage large corporate networks. It bundles our most popular WAN resources into one slick toolbox.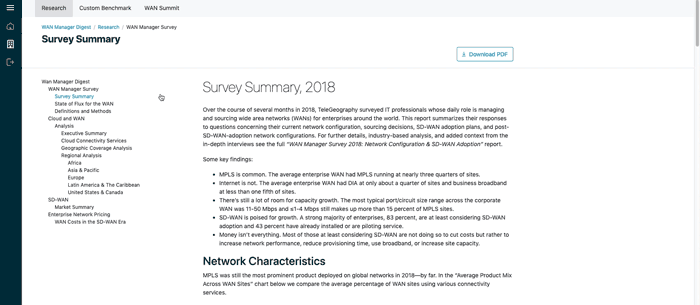 Membership costs $99/quarter or $345/year. Unsubscribe anytime.
Here's what you get:
Interested in a Membership?