TeleGeography's popular Submarine Cable Map has been updated for 2017.
The latest edition depicts 293 cable systems that are currently active, under construction, or expected to be fully-funded by the end of 2017.
The map includes:
Countries shaded by resiliency, a count of how many submarine cables are connected
International bandwidth growth by route, 2000-2016
Used inter-regional bandwidth
Pricing trends, 2013-2016
Total number of fiber-optic strands that connect the world
Submarine cable investment, 2015-2018
Major landing station details
Submarine cable segment details
Construction costs, 1998-2016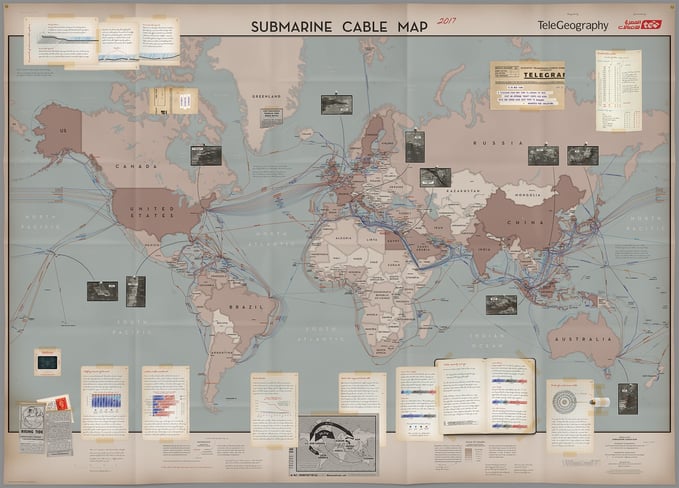 Our new map shows up-to-date submarine cable facts as a collection of artifacts, journal entries, and hand-drawn sketches befitting of Indiana Jones.

Read our blog entry for more information about the design of our map.
---
The map is printed on Yupo, a high quality synthetic material, and measures 36" x 50" (0.9144 m x 1.27 m). Heat mounting is not recommended.