TeleGeography's Submarine Cable Map has been updated for 2018.
This map was designed with an extreme utilitarian approach to provide the first global submarine cable map we've produced that focuses entirely on where cables traverse and connect to landing stations.
In this edition you'll find more magnified detail than we've ever presented before. Our team consulted industry insiders on what the most practical submarine cable map would look like. This is it.
The latest edition depicts 366 cable systems and 1,006 landing stations that are currently active, under construction, or expected to be fully-funded by the end of 2020.
The map also includes:
Number of potential fiber pairs on select cables
Cable maintenance agreement zones
Treemaps depicting resiliency, the number of international segments connected to each country and region
Detailed views of 20 dense areas including the Caribbean, Singapore, the Persian Gulf, and more.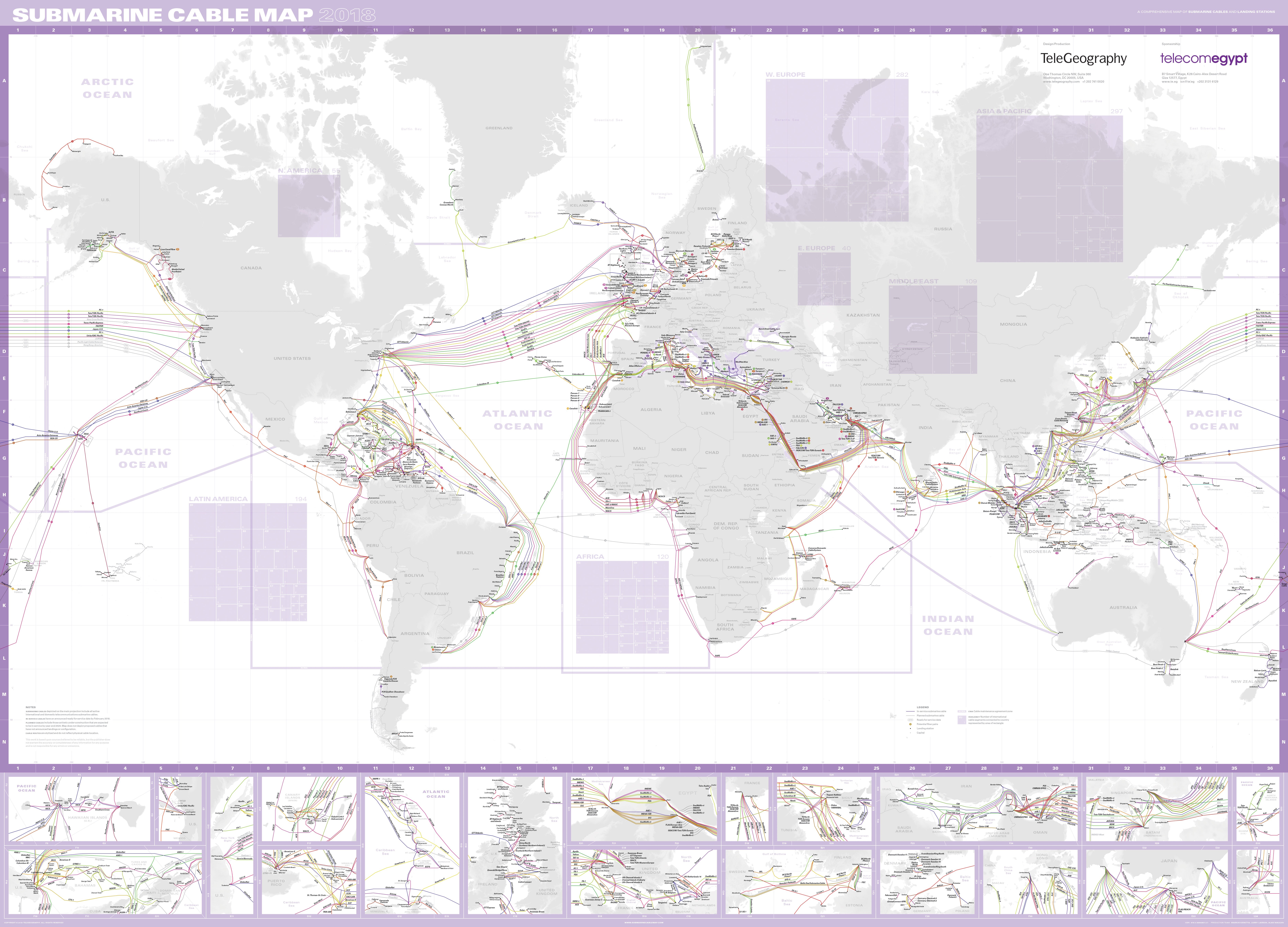 ---
The map is printed on Yupo, a high quality synthetic material, and measures 36" x 50" (0.9144 m x 1.27 m). Heat mounting is not recommended.