Explore 2021 Europe-East Asia BackboneTransport
Senior Manager Jon Hjembo is gearing up for the Transport Networks Russia & CIS Conference later this month. He's gathering our latest data on all things Europe-East Asia backbone transport.
Jon's presentation will cover demand trends, content providers, submarine cable capacity development, and network pricing trends.
Want a sneak peek? Fill out the form on this page to download his presentation slides in advance of the event.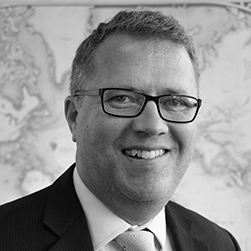 Senior Manager Jonathan Hjembo joined TeleGeography in 2009 and heads the company's data center research, tracking capacity development and pricing trends in key global markets. He also specializes in research on international transport and internet infrastructure development, with a particular focus on Eastern Europe, and he maintains the dataset for TeleGeography's website, internetexchangemap.com.