Mobile User & Cost Analysis
This bespoke service takes stock of your mobile usage and spend data. Customers receive a full inventory and analysis of their mobile estate. This includes:
Overview of current mobile usage and spend

Noted opportunities for optimization and cost-reduction
Full data review, allowing for a global RFP for provision of services
Localized audit of contract rates to bills to identify supplier errors
Sample of existing users to check for coding errors within bills
Recommendations for ongoing in-contract services and renegotiation
Our team provides an overview of each user's mobile estate, as well as an overview of the behavior of their user base. This behavior breakdown allows us to make recommendations on what types of mobile plans in each user's existing environment are most appropriate for each type of user.
Download the product brochure on this page to learn more about the Mobile User & Cost Analysis process.
Have a specific question? Jon can help.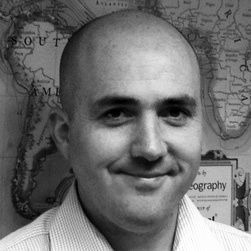 Jon Hull oversees our enterprise business development efforts in the Europe, Middle East, and Africa. Email him at jhull@telegeography.com for more information about this product.