TeleGeography at the WAN Exchange 2018
Any budget-conscious WAN manager recognizes that connectivity costs change. Constantly.
With that in mind, Greg Bryan examines several hybrid network alternatives and explores how adopting a hybrid solution might alter network and access spend for a hypothetical global enterprise network. Fill out the form on this page to download his slides.
This presentation covers:
Trends in network pricing
Cost optimization strategies
Role of diversity in route and product choice
Modeling and evaluating potential network designs and deployment strategies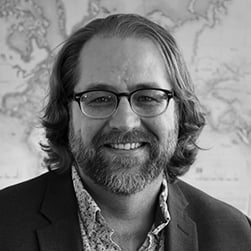 Greg is a Senior Manager, Enterprise Research at TeleGeography where he leads our enterprise pricing research. Greg is also the chair of the WAN Summit conference series.