Book an i3forum Insights Demo
i3forum has created a brand new market database to track and analyze international voice services. TeleGeography is thrilled to build and operate this innovative tool.
Participating carriers upload their voice traffic data into a system operated by TeleGeography on behalf of the i3forum. All data is anonymized and aggregated.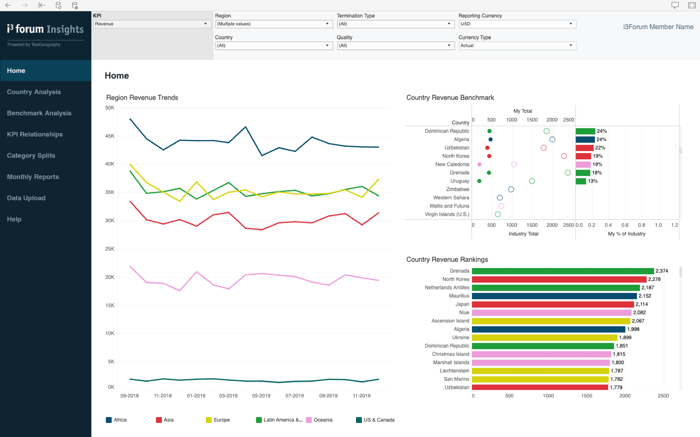 Each participating carrier compares its own data against the anonymized, aggregated data provided by other participating carriers using a state-of-the art analytics engine, Tableau. Data provided by a given carrier is kept 100% confidential at all times; no other party will be able to access it.
Fill out the form on this page to set up a demo with our team. We can't wait to show you how it all works.