Stay on top of the changes coming to the WAN space.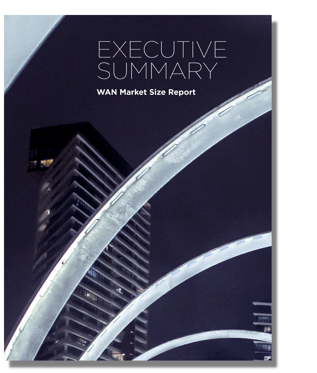 There is no question that the enterprise wide area network (WAN) market is in a state of flux.
Cloud computing, the migration of the data center away from corporate premises, local internet breakouts, and the introduction of SD-WAN have significantly disrupted the way multinational corporations design and source their networks.
Staying on top of these changes is crucial for both carriers and vendors as well as enterprise IT infrastructure teams. To assist with this task, we created the global enterprise WAN Market Size Report.
And we just added in a brand-new feature—the WAN Market Size Report Forecast. This forecast attempts to demonstrate the revenue impacts of the likely sea changes we will experience in WAN configurations in the 2020s.
Fill out the form on this page and we'll send you the free executive summary of our findings.