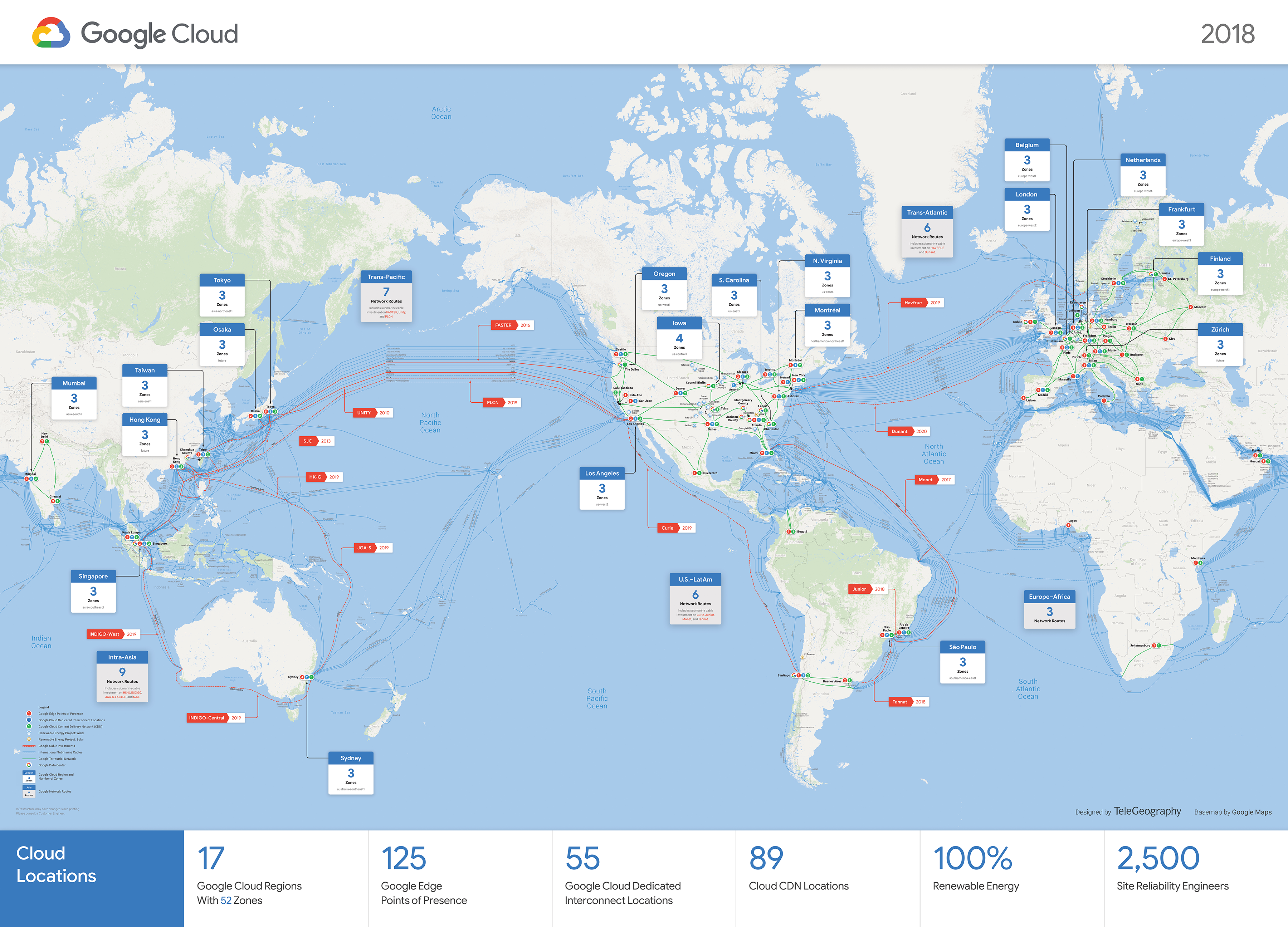 What do Verizon, Vodafone, Google Cloud, and Amazon Web Services have in common?
They've all used a custom TeleGeography map to showcase what makes their work special.
Whether you want to highlight colocation facilities or submarine cable ownership, our design team can turn your data into a high-impact marketing piece that you'll be proud to share with board members and customers alike.
Fill out the form on this page for a one-pager on how to kickstart a TeleGeography map project, including different types of custom packages and map specs.
Not sure if a custom map is exactly what you need? You can always reach us at info@telegeography.com for assistance.