Few advertising platforms can match the reach of CommsUpdate.
We have readers in 185 countries—from Afghanistan to Zimbabwe—who share an interest in the global communications marketplace.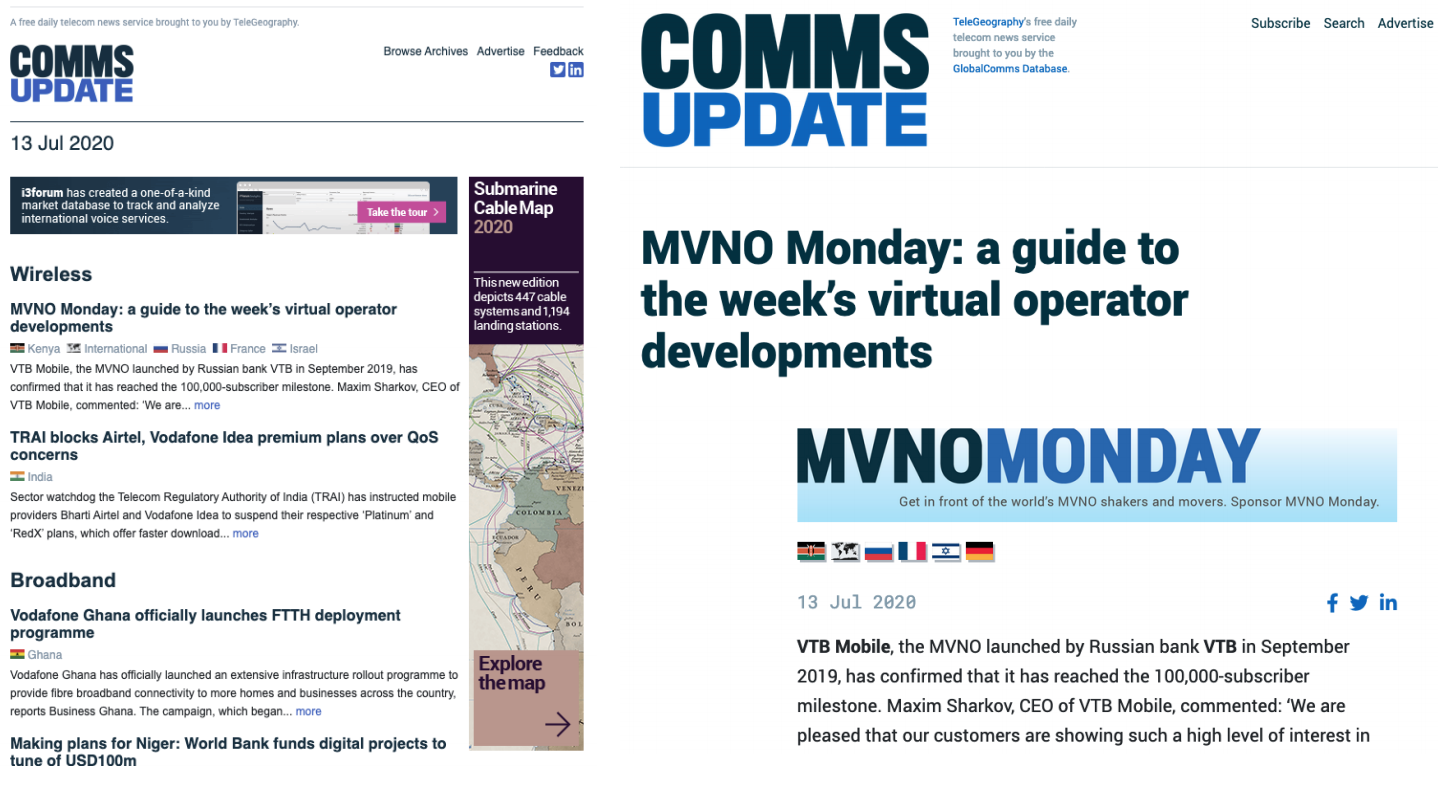 CommsUpdate email (13,000 daily subscribers) and website (1.5 million page views/year).


Want to deliver your message to 13,000 inboxes every day? Fill out the form on this page to learn more about who reads CommsUpdate, where you can advertise, and how much it costs.