TeleGeography at Capacity LATAM 2018
TeleGeography's Anahí Rebatta presented "Capacity and Connectivity in the Region: Exploring the Current State of the Wholesale Telecom Industry Across Latin America" on March 20. She also led the panel "Partnerships and Interoperability in the SD-WAN Ecosystem" directly after.
Peruse a preview of the conversation here and use the form on this page to download a copy of Anahí's presentation.
"We've seen that content providers have been involved in the submarine cable scene for a few years now, particularly in the Trans-Atlantic and Trans-Pacific.

Latin America is no exception to this trend, with content providers looking for opportunities to invest and expand their reach to meet their capacity requirements. Putting this in numbers, long-haul demand from content providers grew at a compound annual rate of 127% between 2013 and 2017, outpacing the 36% growth of internet backbone capacity over the same time."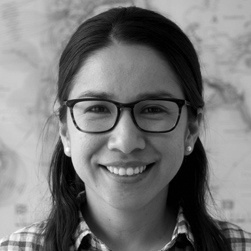 Anahí is a Senior Analyst at TeleGeography. As part of the infrastructure team, she heads the Global Internet Geography research service. Her regional focus is on Latin America and the Caribbean.