TeleGeography at APRICOT 2021
Can't get enough Asia-Pacific telecom trends? You've come to the right place.
Analyst Shermaine Yung is back with an updated review of telecom happenings in the region. And she'll be sharing lots of insight at APRICOT 2021. We hope to see you there!
If you can't wait until then, fill out the form on this page to get a sneak peek at her presentation slides. Or revisit her excellent rundown of Asia Pacific Networks in 2020 from December.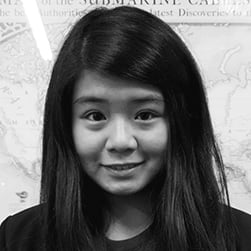 Shermaine is a Research Analyst at TeleGeography. She is part of our infrastructure team and her work is focused on the Asia Pacific region.