TeleGeography Deep Dives: Internet Middle Mile
In a recent live discussion, our team took on all things middle mile.
This included an overview of the middle mile network segment, types of providers, and use cases in a presentation from Principal Analyst Erik Kreifeldt.
If you missed out on the event, you can catch some highlights above. Or fill out the form on this page to enjoy Erik's slides.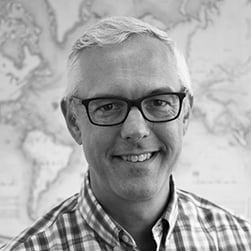 TeleGeography Principal Analyst Erik Kreifeldt tracks the global market for enterprise and wholesale network services. He focuses on network transactions connecting enterprises with the cloud service providers that host their applications. In 2021, he launched TeleGeography's Internet Middle Mile service. Before joining TeleGeography, Erik was an optical networking industry analyst and trade reporter. After covering networks for more than 20 years, he still draws inspiration from the profound-yet-underappreciated work of maintaining infrastructure essential for global commerce.